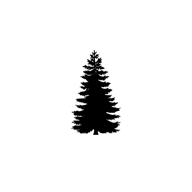 Midwest Review | Issue 8
terra firma
Published in Issue 8 of Midwest Review, "terra firma" is a meditation on inner and outer landscapes that delves into the erosion of soil and belief.
There are four fundamental requirements for the formation of loess soil, a 1995 study says: a dust source, adequate wind energy to transport the dust, a suitable accumulation area, and a sufficient amount of time. Thousands of winters during the Pleistocene epoch exposed floodplains of glacial rivers to the wind on an annual cycle, and sediment blew across the Mississippi River Valley. Ancient loess blanketed the plain between the Mississippi and Missouri rivers building rich loam for prairie ecosystems to take root and—later—for pioneers and their descendants to grow.
The Environmental Working Group now reports that Iowa has lost half its topsoil in the past century. Loess is washing away at ten times the rate of replenishment. It seems to me the formation of faith follows the same basic principles, blowing in, settling down, and washing away faster than it can be replenished.
terra firma
Midwest Review | Issue 8